Letter to the Editor: "Men between 19 and 59 at the heart of BC's opioid epidemic"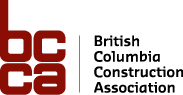 Dear Editors,
RE: Men Between 19 and 59 at the heart of BC's opioid overdose epidemic – August 29
The article's opening sentence ("Too many men working in trades are overdosing on opioids") compels me to ask, what would be an acceptable number of opioid overdoses amongst men working in the trades?
Of course, any number of overdoses in any occupation is "too many", regardless of gender.
The reports referenced in your article do not demonstrate a higher rate of opioid overdoses in the trades. With concern for the health and well-being of our workforce, we contacted the spokespeople in your story only to learn that employment category is not tracked and that the comments are mostly anecdotal and not linked to the 780 fatal overdoses that headline the story.
In BC the construction workforce is over 210,000 strong. Of those, 96% are male. If medical professionals feel they are seeing a higher prevalence of tradespeople in regard to opioid overdoses, this may simply be a factor of workforce composition. If it's not, we need to know. But what we don't need is to perpetuate unsubstantiated "facts" at the expense of the hard working men and women of the trades.
There are many services and protections in place in the construction sector to care for the health and well-being of our workforce, which is a top priority for our Association, partners, and the employers we represent. We take this very seriously.
The cultural bias towards university education is something our industry deals with every day. We offer rewarding and well compensated career opportunities, and a chance to graduate debt-free. Still, projections point to a shortage of 15,000 skilled workers in BC's construction sector. We are working hard to reverse the decades-old position of tradespeople as less worthy of our respect.
On behalf of BC's skilled tradespeople, I respectfully ask that the Canadian media and medical professionals be sure of their facts before publishing such a significant statement.
Sincerely,
Chris Atchison
BCCA President

—
CONTACT
Lindsay Groves
lindsay.groves@bccassn.com
(250) 475 1077
VICTORIA BC (April 17, 2019) – B.C.'s construction community honoured six companies and individuals for their leadership and contributions to the construction industry this week at the annual Construction Leadership Dinner held at the Royal B.C. Museum. Hosted by the BC Construction Association (BCCA) and attended by Melanie Mark, Minister of Advanced Education, Skills and Training, and Bruce Ralston, Minister of Jobs, Trade and Technology, the gala dinner is one of the many festivities and events celebrating Construction and Skilled Trades Month in BC.
The winners included:
Roger Yager, Vice President, Knappett Projects (Victoria)
Iain Elder, Technical Customer Service, Armtec (Prince George)
Mike Maierle, Principal, ETRO Construction (Burnaby)
Brandon Ponopoulos, Owner and Operations Manager, TKI Construction (Kelowna)
STEP Award: DenMar Electric, (Nanaimo)
BidCentral Award: Farmer Construction (Victoria)
Sponsored by BCCA, LNG Canada, BCIT, WorkSafe BC, Coastal GasLink, the BCCA Employee Benefits Trust, and others, BC Construction and Skilled Trades Month celebrates the many contributions B.C.'s construction industry makes across our province, in every community, every day. It also highlights construction's status as No. 1 employer in B.C.'s goods sector, with more than 242,000 people relying directly on construction for a paycheque: that's up 21% since 2014, and at 10% of the workforce, is more than any other sector, including forestry, mining, agriculture and fishing combined.
"On behalf of everyone at BCCA, and our dinner and BC Construction and Skilled Trades Month sponsors, I want to congratulate our deserving winners tonight for so ably representing the nearly one quarter million women and men in construction who are helping build a better BC," said Chris Atchison, President, BCCA. "These awards and BC Construction Month are a chance to showcase individual industry success stories like tonight's winners and how they're using innovation and best practices to grow their businesses, diversify our workforce, and support our communities."
Construction Leadership Award Recipients:
(From Burnaby)
Mike Maierle is an Under-40 leader on the rise in the construction industry. He started ETRO Construction in 2015 as a one-man operation and has grown the company to nearly 50 employees for 2018. Examples of ETRO's innovative approach to success include: leveraging systems, programs and construction methods such as Passive House, Zero Emissions Building, Green Built, and CLT construction; using technology such as 3D BIM, REVIT in pre-fabrication and virtual and augmented reality technologies; and going paperless by 2020. (Award presented by Fiona Famulak, CEO, Vancouver Regional Construction Association)
(From Kelowna)
Gold Seal certified Brandon Ponopoulos joined TKI Construction in 2010 as a partner and became its sole owner in 2017. With a head office in Kelowna, TKI's full-service building operation supports commercial, institutional, light civil and residential projects throughout BC. At TKI, Brandon has created a workplace that is supportive of women and diversity, and free of harassment and bullying. The company's helpful and caring team culture also encourages constant continuing development for staff and a sense of family and teamwork. This same culture was a key focus for the design of TKI's new office space. (Award presented by Jason Henderson, CEO, Southern Interior Construction Association)
(From Nanaimo)
The BCCA's Skilled Trades Employment Program (STEP) finds ready-to-work candidates for construction employers with jobs to fill. The STEP Award goes to DenMar Electric who are champions for apprenticeships. Dedicated to the community and its customers, DenMar's motto is "We'll be there today!" To that end, DenMar has worked closely with STEP for several years and sourced many electricians through the program. The company is committed to providing equal opportunity employment in the trades. Owned by Rick Bayko and Chris Turnbull, Denmar has been a "Best of the City" recipient every year since 2009. (Award presented by Lindsay Groves, Program Coordinator, STEP/BCCA)
(From Prince George)
Iain Elder began his career in construction in 1978 and he has worked in many levels of the industry since then, from building fences and houses, to pulp mills and coal mines. In 2007, Iain was hired by ARMTEC as their Technical Support Manager. Over the past 12 years, Iain's leadership has focused on critical opportunities in the area of trades training, advocacy, and Women In Trades. Along the way, his commitment to the construction sector and his community have been recognized by Prince George's mayor and city council as well as other community and business leaders. Among his many accomplishments are: Chair PG Construction Association; Chair, Northern Regional Construction Association (NRCA); Chair, NRCA Industry Advisory Council; Co-Chair Heavy Metal Rocks; Chair Entertainment and Education Committees; Chair, Mining Association of BC; and Chair, Hospice House Construction Project. (Award presented by Scott Bone, CEO, NRCA)
(From Victoria)
Victoria-based Knappett Projects is one of Vancouver Island's premier Construction Companies. Their impressive experience includes 35+ years of construction management and general contracting work and more than 600 institutional, commercial, civil, highways and industrial projects. Not only are they very active with the boards of the Both the Vancouver Island Construction Association and the BC Construction Association, Knappett Projects is also a strong supporter and promoter of apprenticeships, gold seal credentials and best-in-class fair, open and transparent procurement practices. (Award presented by Rory Kulmala, CEO, VICA and accepted by Knappett Projects Vice President Roger Yager)
BidCentral is BC's largest online marketplace for construction projects. The BidCentral Award goes to Farmer Construction, which has always been ahead of the curve in its use of technology for construction procurement and has set the standard for simplifying the intention to bid process. In just the last five years, hundreds of projects have been posted in their BidCentral private planroom. That accessibility has led to online collaboration with 643 companies who have downloaded tender documents more than 120,000 times. (Award presented by Sue Connors, CEO BidCentral)
For more information about B.C. Construction Month, visit http://www.constructionmonth.ca
About British Columbia Construction Association
The British Columbia Construction Association (BCCA) works with four Regional Construction Associations (NRCA, SICA, VICA and VRCA) to serve more than 10,000 employers in the provinces industrial, commercial, institutional (ICI) construction industry. BCCA's programs and services include employee benefits (BCCA Employee Benefits), technology tools for bid and project management (BidCentral), Employer services through the Builders Code, which strives to improve workplace culture, and employment programs (Skilled Trades Employment Program (STEP), Integrating Newcomers, LNG Canada Trades Training Fund, LNG Canada Connect). BCCA advocates on behalf of all employers to ensure British Columbia's construction sector remains productive and resilient. For more information, visit: http://bccassn.com/
– 30 –
CONTACTS:
BC Construction Association
Greg Descantes
604-646-3564
gdescantes@pacegroup.com